I started by looking at some Indian designers from Wills lifestyle fashion week which included

Manish Arora

, who used to be the creative director of the french fashion house Paco Rabanne. He is known for a rich palette of psychedelic colours and kitsch motifs, which are a style of mass produced art or design using cultural icons, but it is his use of colour and flower power that I like.
This is from Manish's S/S 13 collection and is nothing like his usual crazy creations. In fact, I think it is more along the lines of traditional Indian designs. The collection is a true blend of India's true essence and Manish's vision of experiments in contemporary art and fashion. He takes inspiration from the myriad aesthetic layers of India, from it's opulent embroideries to it's intricate craftsmanship in architecture and ornamentation. He incorporates homage to nature often found in Indian jewellery.
Another designer I looked at was Sabyasachi Mukherjee. His work is more floral and pattern based compared to Manish Arora.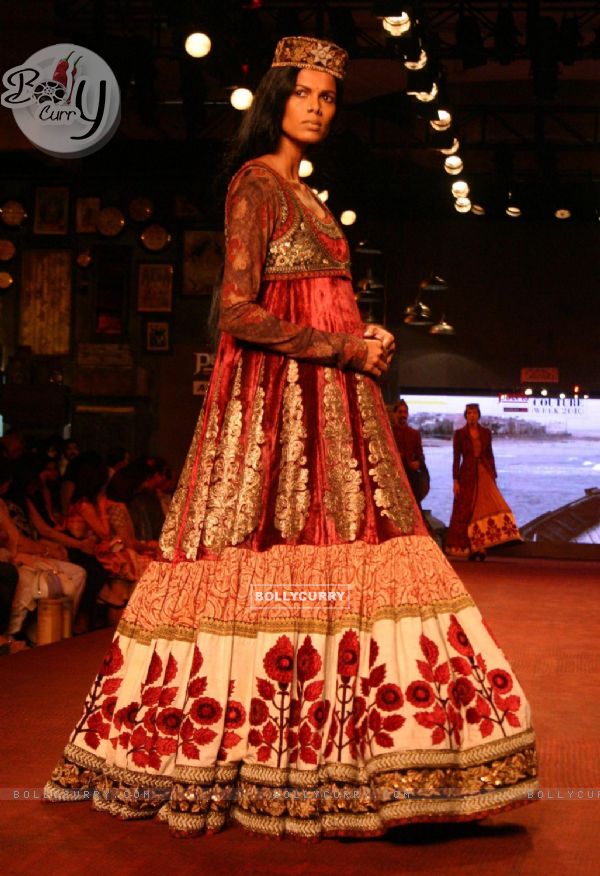 Sabyasachi's creations are toned down and in my opinion, appear to be classier. They incorporate slightly more traditional designs, or that look to be more traditional. They include a lot of the pattern by the name of Paisley, which is still popular today. This is something I will research further. I think the earthy palette of colours he has throughout the collection is really appealing and I didn't think it would be as I was quite attracted to the bright, bizarre colours of Manish Arora. His signature style is originality, as he moves between stunningly crafted bridal wear and perfectly structured western statements. He draws his inspiration from french impressionists such as Monet and Henry Matisse in his clothes.
Neeta Lulla's
designs are also floral and full of embellishment, which is another aspect I would like to focus on as I feel this is part of the identity of the sari.
Neeta is a costume designer for bollywood films and creates these exquisite pieces for the world to see. It's all the sparkles and embroidery that I adore about these pieces which take them to another level. It's this I want in my piece, but perhaps not as much as the above are bridal pieces, and mine won't be. I would like some of these elements such as the gold and silver thread for embroidery and some sparkle through the diamantes and mirrors.
Another designer who is all sparkly is Manish Malhotra. A lot of his work is full length dresses covered in embroidery.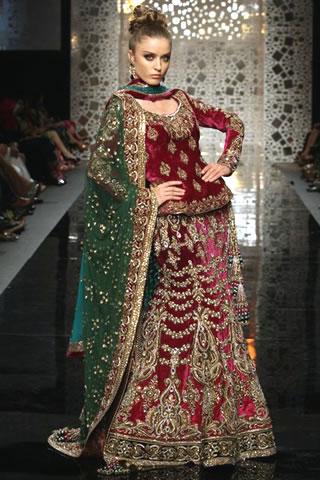 Malhotra has designed for many leading actresses in Bollywood. He is known in the Indian film industry for his different style and his ability to envision a 'look' for the character.